LOOP HOLE TO GET A PUBLIC ADJUSTER LICENSE.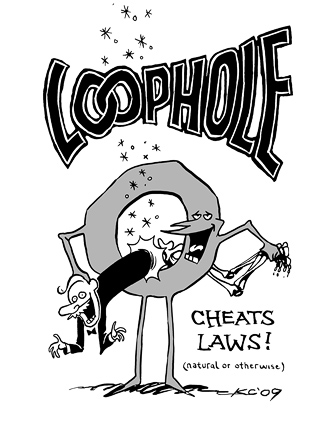 So the fire is out and you have determined the insurance company is not playing fair. The insurance company has brought out their adjuster and have suggested you use their contractor.   So you are looking for help and days have passed.  Your mind is in the right place and now you ready.
You are ready to demand what is yours and there are options to be considered.  Consideration must be given to hiring a Public Adjuster?  Consider reading this blog from Harris Claims Services about what is a Public Adjuster if you are not familiar with them. Here is the link.  "Everything you wanted to know about public adjusters" .
I NEED THE BEST PUBLIC ADJUSTER.
There are many differences when it comes to Public Adjusters.  Some are simply contractors who took the test and really are only concerned about construction. Some are chasing at night which is illegal.
Others are storm chasers showing up at the worst moments and perhaps providing services that are not needed. You do not need a public adjuster when the claim is a "Total"  meaning the house is leveled and the insurance company is paying the claim for the policy limits. Some have years of experience and are always educating themselves.
The subject of this blog is for the public awareness that some Public Adjusters travel here from out of state and get what is known as a "Nonresident license."Some find loop holes to cheat the system and get a License.These Public Adjusters are usually referred to as storm chasers. There is a long history of issues with these adjusters. They charge high rates and are not really needed.  We disclose this to the general public since Harris Claims Services is committed to it clients first and foremost and the industry at large. We seek at all times to improve the public adjusting industry and educate the consumer.  The statue in Illinois relating to these types of licenses is found at 215 ILCS 5/1540.
THE PUBLIC ADJUSTER ACT – NONRESIDENT LICENSE RECIPROCITY. 
215 ILCS 5/1540 Nonresident license reciprocity.  Here's what it says.
(a) Unless denied licensure pursuant to Section 1555 of this Article [215 ILCS 5/1555], a nonresident person shall receive a nonresident public adjuster license if:
(1) the person is currently licensed as a resident public adjuster and in good standing in his or her home state;
(2) the person has submitted the proper request for licensure and has provided proof of financial responsibility as required in Section 1560 of this Article [215 ILCS 5/1560];
(3) the person has submitted or transmitted to the Director the appropriate completed application for licensure; and
(4) the person's home state awards nonresident public adjuster licenses to residents of this State on the same basis.
(b) The Director may verify the public adjuster's licensing status through the producer database maintained by the NAIC, its affiliates, or subsidiaries.
(c) As a condition to continuation of a public adjuster license issued under this Section, the licensee shall maintain a resident public adjuster license in his or her home state. The nonresident public adjuster license issued under this Section shall terminate and be surrendered immediately to the Director if the home state public adjuster license terminates for any reason, unless the public adjuster has been issued a license as a resident public adjuster in his or her new home state. Notification to the state or states where the nonresident license is issued must be made as soon as possible, yet no later than 30 days of change in new state resident license. The licensee shall include his or her new and old address on the notification. A new state resident license is required for nonresident licenses to remain valid. The new state resident license must have reciprocity with the licensing nonresident state or states for the nonresident license not to terminate.
THESE TYPES OF PUBLIC ADJUSTERS ARE NOT TESTED FOR ILLINOIS. 
Believe it or not some Public Adjusters have not passed the Illinois Public Adjusters Exam.  Looking at paragraph (c) it is a condition that they maintain the home state license. Here is the issue.  Some Public Adjusters you may have met, actually went out of state to get their Public Adjuster License and then came back using this loop hole. Why? Simple.  Its much easier to get a Public Adjuster License in another state.  Its cheating the system. Who gets hurt? You the consumer.  Sometimes reciprocity can be a good thing. Sometimes as here it is not. This is our opinion.  We find no need for out of state adjuster here.  Perhaps we are biased. But what purpose would one serve?  More disturbing is the reports of some who have never passed the Illinois Public Adjusters exam.  Some were grandfathered in.  Others went out of state, to Oklahoma, got an apprenticeship license and came back to Illinois.  They then used the loop hole to get an Illinois Public Adjuster License without ever taking the test.
USING A PUBLIC ADJUSTER IS WISE IF YOU FIND A SMART ONE.
Public Adjusters take on the insurance company, increase claims and remove stress of claims adjusting.  Public Adjusters know how to swim with the sharks and get claims paid.  Finding a properly trained, educated, tested and bonded Public Adjuster means you need to do your home work and ask the hard questions.  Like hiring an attorney, see where they were educated, years of experience, tested and ask how they got their Public Adjusters License. Get the truth. Call us. 847-329-8444 . The call is free and the information you will receive will save you thousands.